I've added a couple of new items to my website that I thought I'd share with you. - Printable Journals.

These Printable Journals come in a pdf file that contains a front and back cover, 3 tabbed pages and ruled pages to write on. You print it all yourself.

The finished journal is appox. 4.5" wide x 7.5" high.

Our Printable Journals come with ruled pages that you can print yourself or you can also use 3.75" x 6.75" memo filler paper available at your office supply store - and soon to be available at www.EweNmePrintables.com too.

This journal shown features a knitted background and cute vintage knitting images. There is also another neat journal that has an altered art look to it featuring vintage images of horses. Click Here to see it!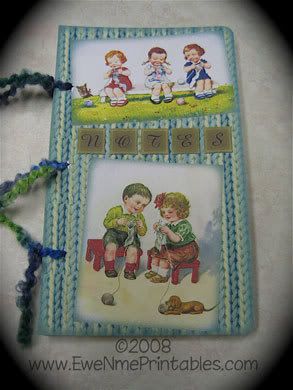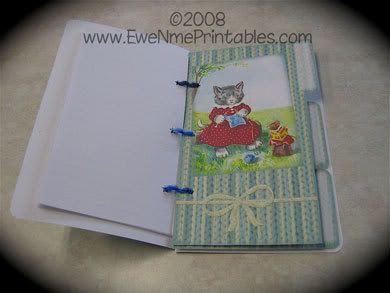 As with all the other images on this blog, you can click on them for a larger view.

Thanks for looking and keep watching, we have some more new items waiting for you to see.

Deena Davis
www.EweNmePrintables.com