I recently participated in a "scrappin' swap" at Prim Mart.

My partner was Jen, whom I've swapped ATC's with in the past. Jen is a very talented artist. I sure wish she had a blog or website so I could show you more of her art. - Maybe she needs a "nudge" on that. ;-)

So anyway - Check out all this stuff. - There's charms, stickers, rub-ons, ribbon, rhinestones, pearl embellishments, brads, eyelets, little flowers, these cool wooden swirly things, a chipboard clipboard to embellish, a handmade card, an adorable handmade sliding box... gosh - sooo much stuff tucked in that package. Here's some pics.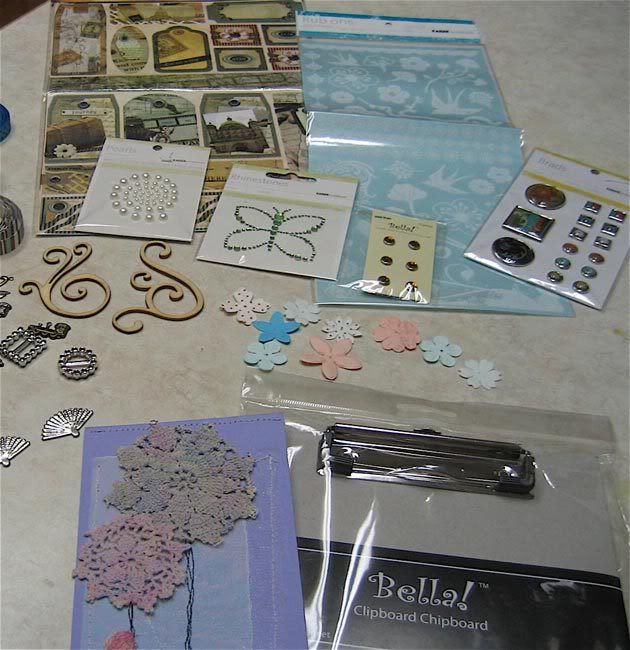 All these charms and eyelets were tucked in this handmade box.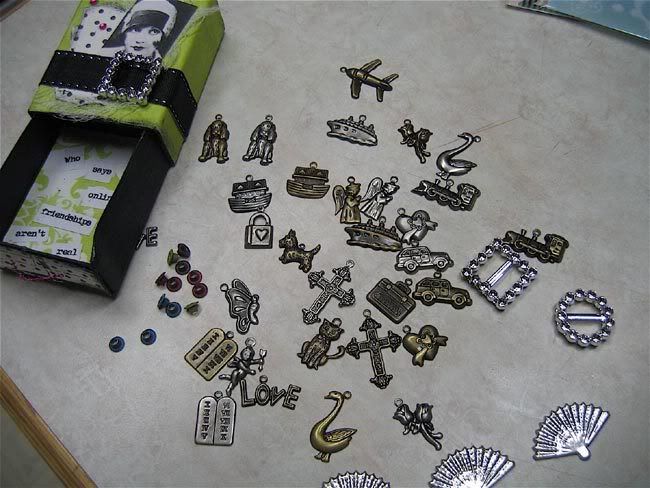 A Close-up of the box. Inside it says "Who says online friendships aren't real?"



The pearl, rhinestone embellishments & brads.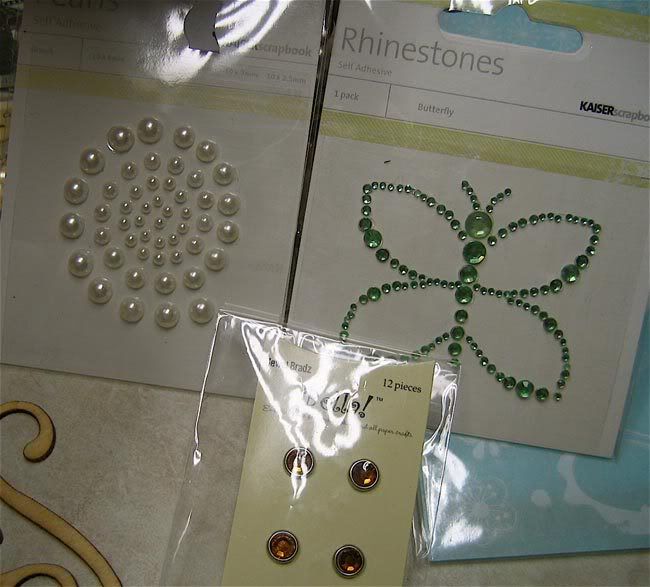 More brads.



Aren't these ribbons gorgeous?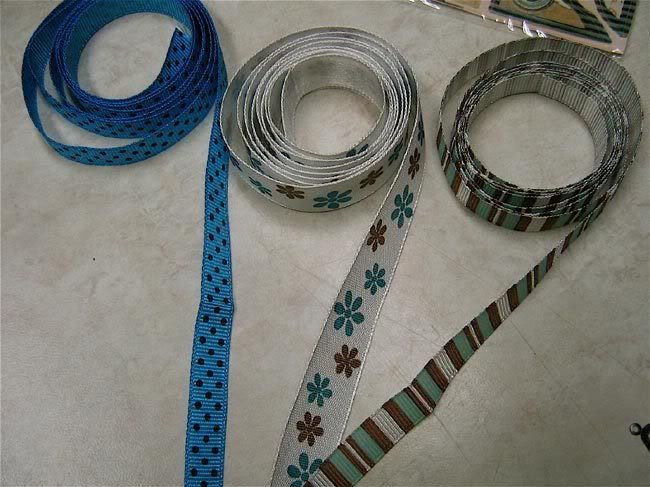 Check out this hand made card... LOVE IT!



Thanks for everything Jen!!

Deena Davis
www.EweNmePrintables.com