Recently on one of the forums I belong to, someone asked a question about making bookmarks out of those big jumbo paper clips. It seems everyone sees them from the front, but no one knows how to finish them off on the back.

I've made several and although I don't claim to be an expert on them, this method does seem to work for me.

You may have seen my bottle cap crafting tutorial on this blog, or my website, www.EweNmePrintables.com. You can refer to that on how to make the bottle cap part of this project.

After the front side of the bottle cap is completely dry, I add some E-6000 to the back of the bottlecap and attach the paper clip. So it looks something like this..


Once the front is dry I add a couple of layers of paper I've punched out with a 1 inch circle punch to cover up the "mess". I used a white glue for this. You could probably modpodge or lacquer over the paper to protect it. However, I don't, and it seems to hold up fine.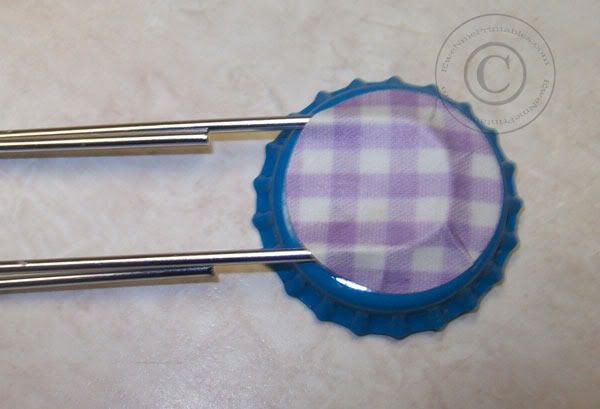 I hope this helps answer some questions on how they're made. Here are some of the finished bookmarks I've made in the past.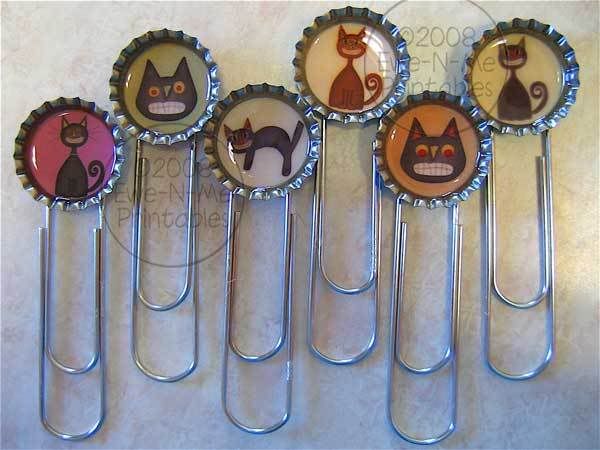 Be sure to check out all of the
printable bottle cap images
I sell on my website. All sell for only $2 and can be printed as many times as you like.
Thanks, once again, for visiting!
Deena Davis
www.EweNmePrintables.com