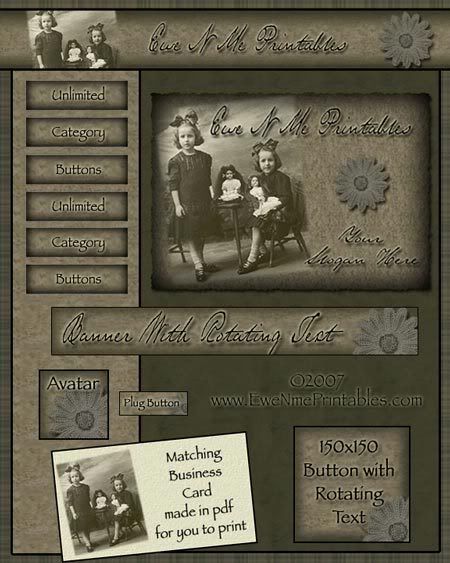 I've been working on some vintage web graphics lately and I thought I'd share a couple of the newest sets with you. I think my favorite of these is the one with the vintage sheep, although the vintage girls are awfully cute. If you click on the pictures a larger view will come up.

I've done several custom websets lately too. I don't think any of the sites are open yet, so I guess I'll have to share those with you at another time.

These featured websets are available at www.DIYestores.com and are only available to DIYestores clients.

Thanks for stopping by!