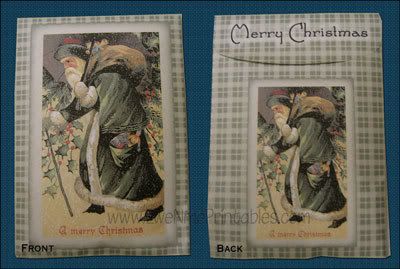 I love these printable cocoa packets and I can't wait to start giving them as little extras to friends, family, co-workers and teachers for the upcoming holiday season.

These printable cocoa packets are so easy to make. You simply print the page on regular paper (or card stock) cut it out, add a bit of glue to the flaps. Once it's assembled you slip in a standard size package of your favorite instant cocoa mix and seal the envelope. There's no need to take the cocoa out of it's original packaging, it fits perfectly inside of the printable cocoa packet.

We have several styles available on our website, www.EweNmePrintables.com.