Yesterday, my 7 y/o son urged me to make some tags for "President's Day". Even tho, it's a tad late to be releasing them, I agreed to do it. He sat next to me and told me how they should look as I designed them. LOL

For a 7 y/o my son is VERY patriotic. He loves flags and has several in his bedroom.

This is what we came up with and actually I'm finding myself liking them quite a lot. They are available on my website. CLICK HERE to find them.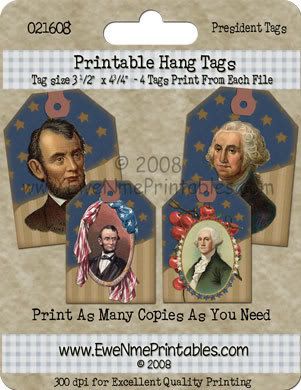 Thanks for looking!
Deena Davis
www.EweNmePrintables.com