What is EPHEMERA? The dictionary's definition... items designed to be useful or important for only a short time, esp. pamphlets, notices, tickets, etc. - or - Printed matter of passing interest.

My definition... cool vintage stuff, like old ads and things you can use for Altered Art and Collages. - Can you see why I'm not a writer? LOL

Anyway, I have put together some really neat Printable Ephemera Collage Sheets that are available on my website.

They feature various articles, advertisements, and even recipes that you can save to your computer and print over and over again.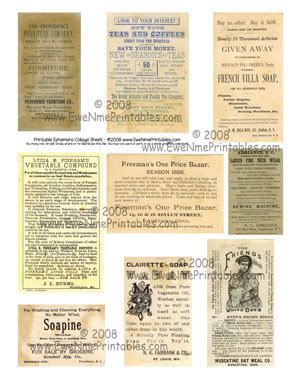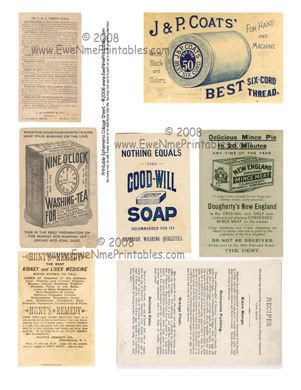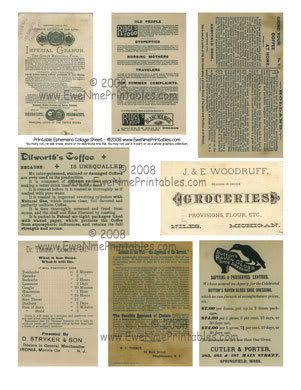 I'm really anxious to try them out on some ATC's.

Take a peek and if you have time, let me know what you think of them.


Deena Davis
www.EweNmePrintables.com