I recently made these cute cupcake printables to use as bottle cap inserts. I hate to sound like I'm tooting my horn. But I really like them.

I made a necklace out of one of them which I'll soon be listing for sale in my etsy shoppe.

Let me know what you think by posting a comment.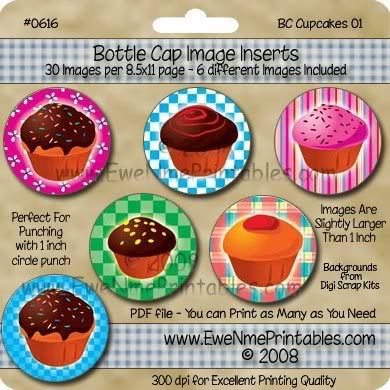 If you'd like to purchase the printables, you can find them on my website for only $2.
www.EweNmePrintables.com

Talk to you soon!
Deena Davis
www.EweNmePrintables.com